Design Tips for Your Timber Frame Home's Garage
For more home zone design tips check out our guides to designing living, sleeping, bath, kitchen, and storage zones.
It may not be the sexiest part of your timber frame home, but an efficient design plan for your garage and storage areas can be crucial. These areas have a basic set of space rules.
Starting with the driveway, the layout of your lot will dictate your driveway design. Ensure that you will have enough room for all of your automobiles, extra space for visitors, and then more space for maneuvering during all four seasons. If winter historically brings heavy snowfall, consider a south-facing driveway. Think about how you will plow your snow (and where the resulting snow piles will go).
Take stock of all your toys. Will you need extra space for boats, campers, UTVs, or any other vehicles you are likely to add in the years to come? Yes? Then it's time to plan for them.
Sizing the Garage
Decisions on the size of the garage will also need to be made, including whether you want a two-, three-, or four-vehicle garage. Will it be attached to the home or as a separate building? Will you want a covered breezeway between the garage and your home? Some buyers opt to build a garage for their automobiles and a second garage or barn for their RV and boats. Homes with extra garage space appreciate at a greater rate than homes with two-car garages. Consider how extra initial investment could yield larger returns down the road.
Today's garages can be multi-use structures, fully insulated and heated, so they can serve as a hobby space and extension of the home. This can include a laundry room, water heater, furnace, freezer, or equipment room. Some buyers opt to install rooms over the garage, including home theaters or game rooms.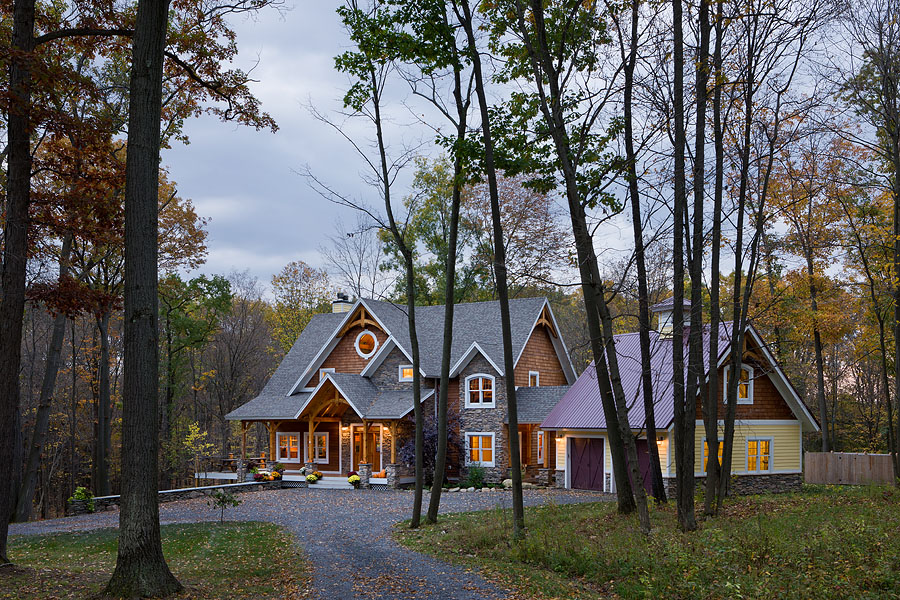 Carriage Houses
Drawing on the utilitarian structures of the 18th and 19th centuries, Woodhouse's carriage house series boasts designs that are elegant, efficient, and expertly updated for modern life. Check out the series here to see how Woodhouse can help you design the perfect carriage house that combines garage space on the ground floor with ample living space upstairs for hosting family and friends. From the 445-square-foot Brentwood to the 2,809-square-foot Seneca, the Woodhouse carriage house series has a design for every need.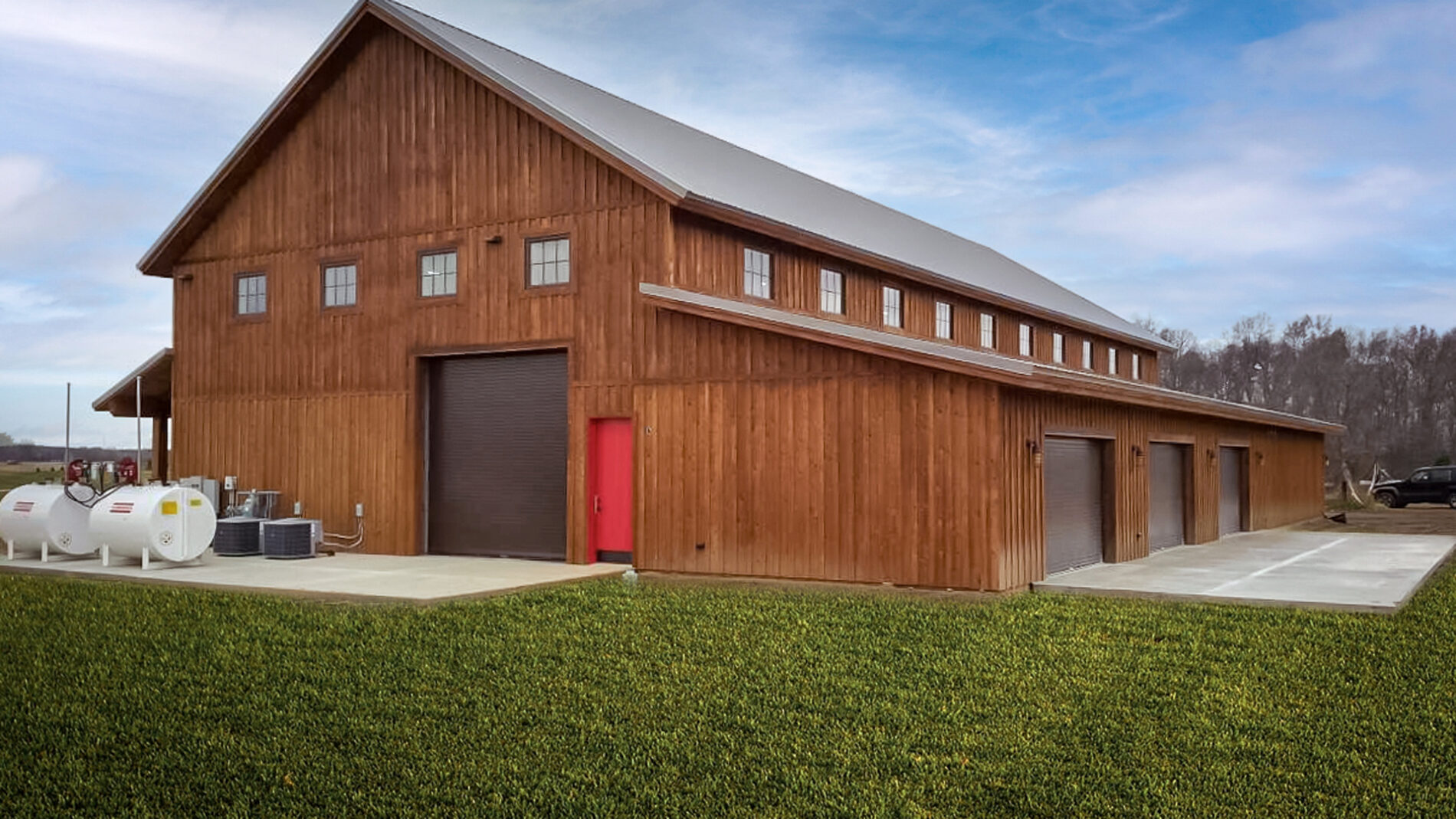 Car Barns
Every auto collector knows a special car deserves a special shelter. Rather than your run-of-the-mill garage, a customized timber frame car barn can make for a spectacular place to not just store, but showcase, your beloved auto collection. Get inspired with our gallery of timber frame car barns here and see how Woodhouse can help you create the storage space of your dreams with creative amenities like a kitchenette or a vaulted loft for a guest suite or office.
Discover Other Activity Zone Design Strategies
We know there's a lot to think about when designing your home and the Woodhouse design team brings the experience of over 1,000 successful design projects to help you do it right. While it is tempting to jump right into figuring out your timber frame floor plan, it is best to spend time on form and function first in relation to your building site. Each area of a home serves a certain function, which will generally dictate eventual form. Check out our guides to designing other activity zones, including living, bath, sleeping, kitchen, and storage zones.
"We know there's a lot to think about when designing your home and the Woodhouse design team brings the experience of over 1,000 successful design projects to helping you do it right."