Here's why an elegant timber frame pairs perfectly with the desirable destinations of this noble game.
People find them irresistible. Filled with wood's subtle fragrance, a sense of security, and distinct beauty, timber frames have a universal appeal, and smart business owners put those qualities to work for them with timber-framed commercial buildings. These structures fuse form and function to perfection, and when designed as a golf course clubhouse or pavilion, the results are simply exceptional. We'll show you how: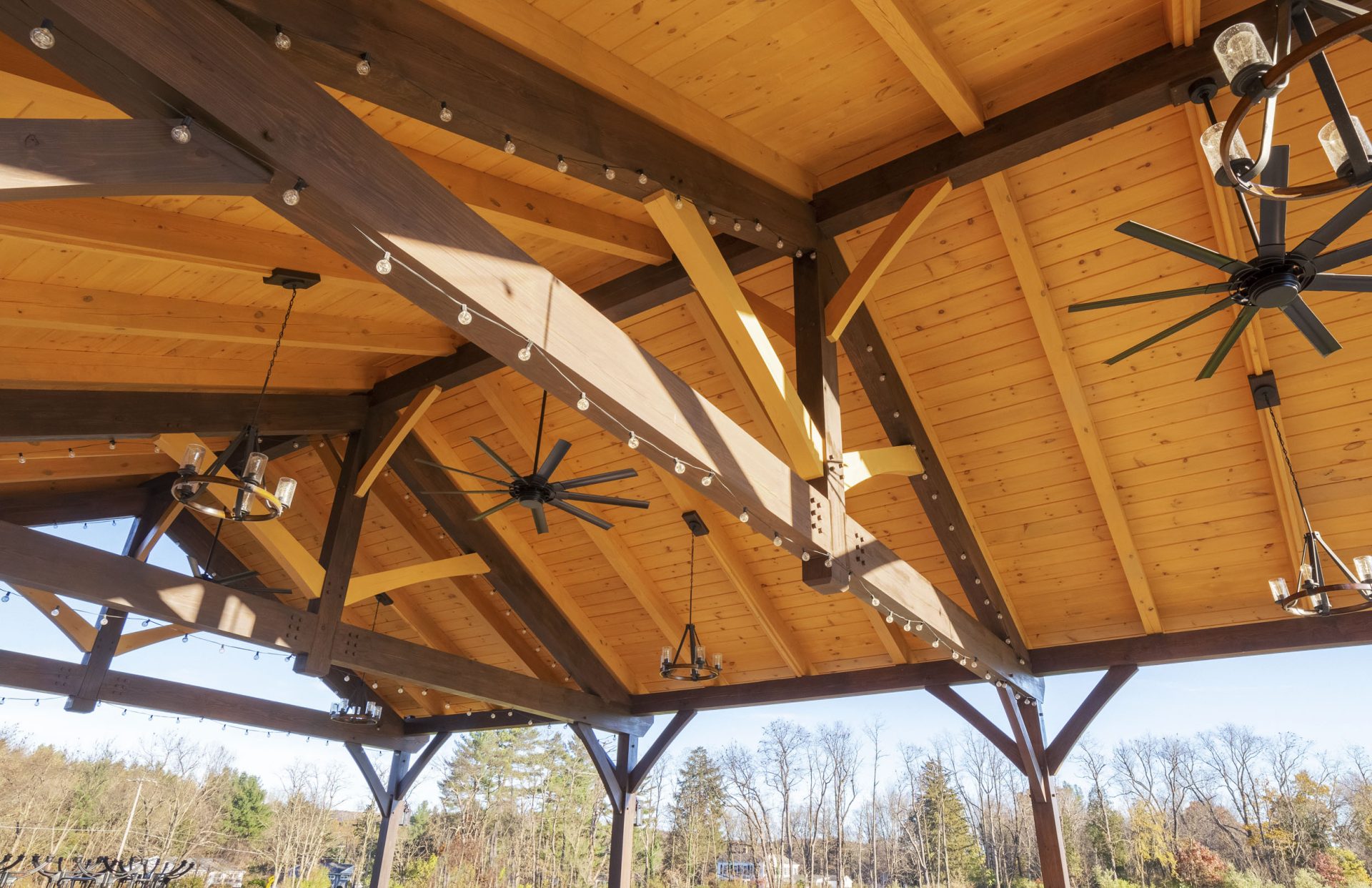 A Great Clubhouse for a Great Game
Golf courses are visions of precision. Flawless, emerald fairways in picturesque settings entice people to enjoy the fresh air and a sporting challenge. Social and networking opportunities are another big perk. The clubhouse is the central hub for it all. This golf course staple is the structural masterpiece that sets the poise and personality of the entire course experience.
Timber-framed commercial buildings as golf clubhouses are built for business and pleasure. Their striking good looks set them apart and create desirable destinations that people seek out time and time again. Because a timber frame's post and beams are the supporting materials, interior spaces can be configured to your specifications while allowing for large window walls that merge interior and exterior spaces. This makes them ripe for custom amenities and spaces that range from pools to pro shops plus restaurants, party rooms, and patios where patrons and members can socialize with views of the course. Another benefit? Built with structural insulated panels, they have some of the highest levels of energy efficiency found in a commercial structure.
Take a visual tour of Whistling Straits in Kohler, Wisconsin, which boasts a gorgeous golf clubhouse. It is a great example of the collaboration between an architect's aesthetic vision and the Woodhouse joinery team's artistry. Located along the shores of Lake Michigan, the setting fits this links-style course and the clubhouse design honors golf's cultural heritage. The combination of rustic stone and massive trusses with arched timbers create a gracious interior in an "Irish Cottage" design. Spectacular curved timbers also elevate the locker room design.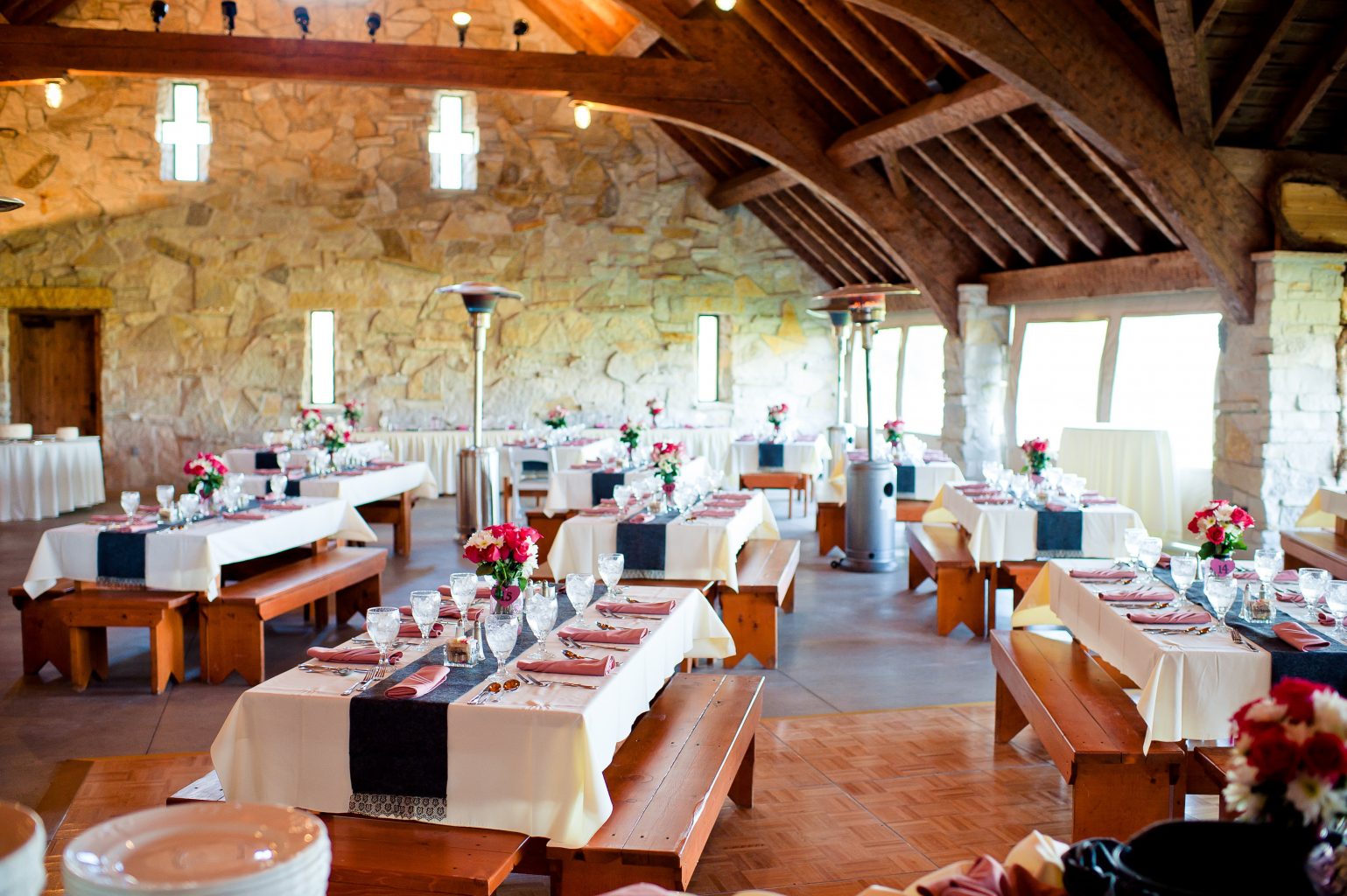 Woodhouse has many floor plans that are ripe for golf clubhouse designs. You'll fall in love with the gorgeous cidery and its unique "cruck frame" craftsman design inspired by natural forms. The winery combines stone, wood doors, and exposed timbers for an upscale venue that defines natural elegance. Like all our floor plans, these are starting points and can be configured and styled to your specifications.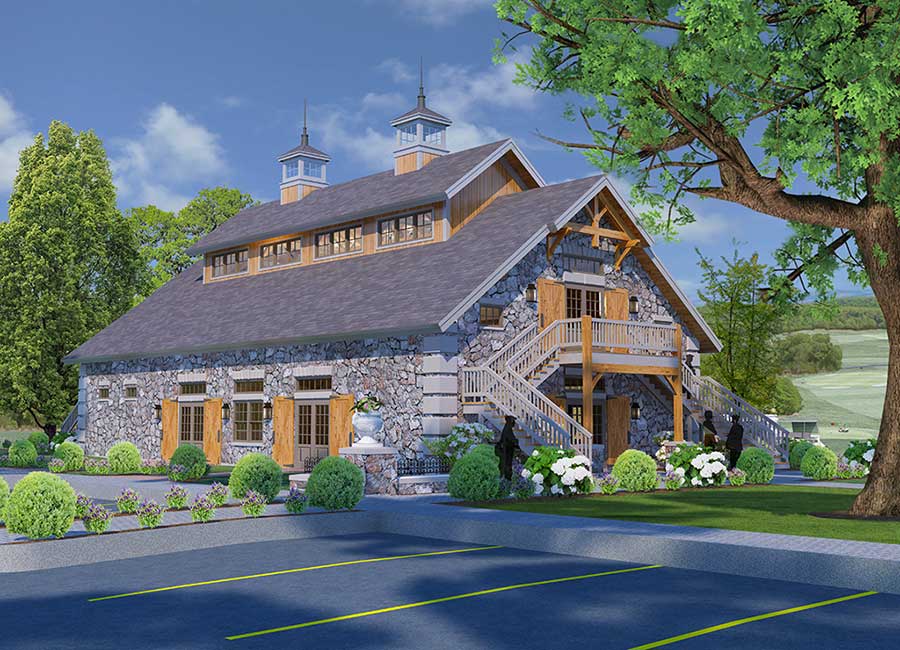 Perfect Pavilions 
Pavilions are another prime opportunity to bring the allure and magic of a timber frame to a golf course. A timber frame pavilion is a premium accent to any style of clubhouse in any setting. They can serve as basic shelters offering upscale respite to golfers on the course or take the form of elaborate spaces to gather, complete with luxury fireplaces and outdoor social "rooms".
Step outside and check out this idyllic Woodhouse pavilion at The Links at Hiawatha Landing. The pavilion adds panache to a modest, conventionally built clubhouse. Stunning views of the fairway, stone pillars, and overhead chandeliers and ceiling fans for perfect comfort make this a coveted spot. There are really no boundaries to our pavilion designs. Our barrel truss and timber park pavilion designs will fire up your imagination!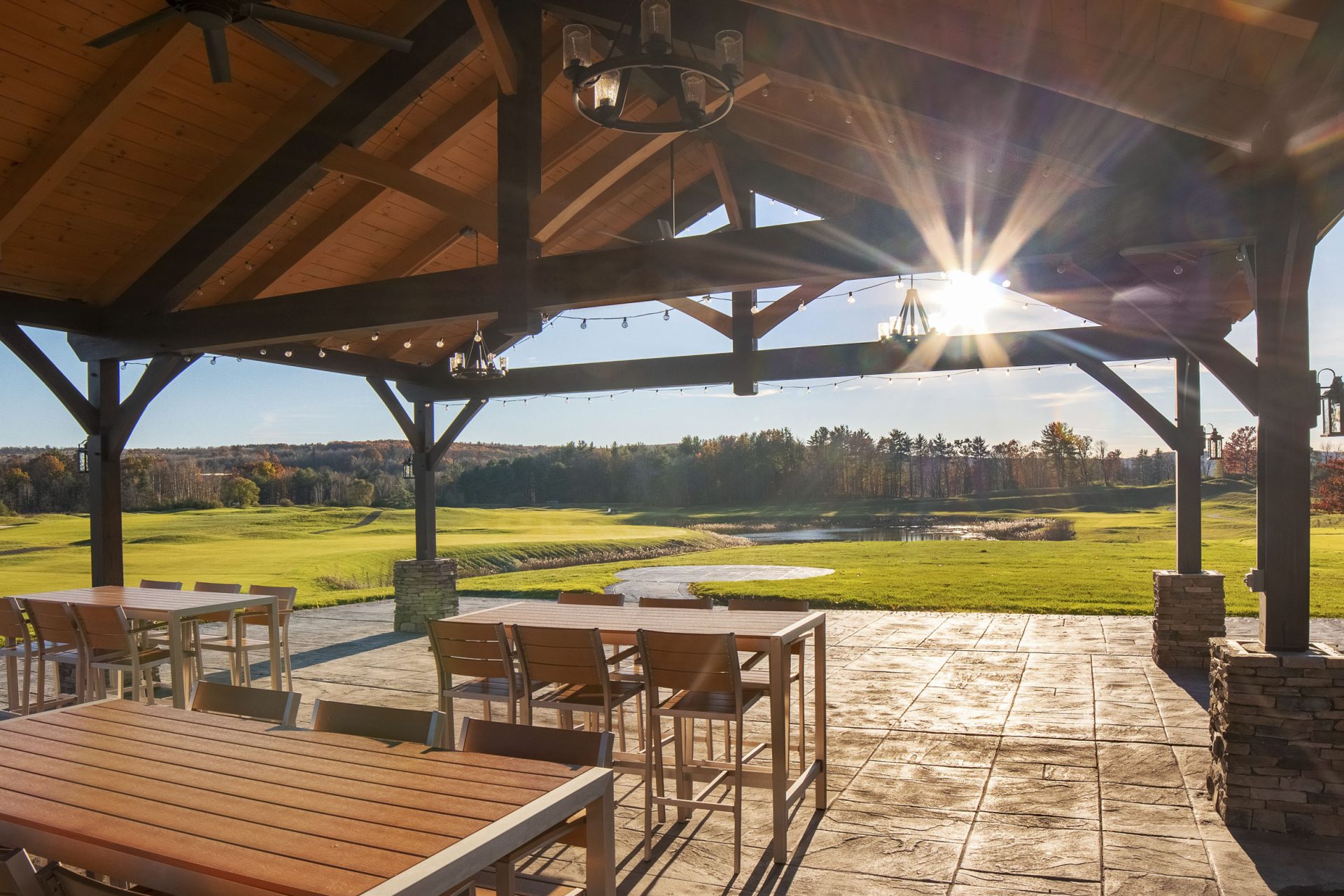 A Growing Community
It's worth noting that there is another popular kind of structure found around golf courses . . . houses. A timber frame golf course home can be your dream come true. We can satisfy any community requirements with our ability to customize your timber frame to any home style and design. With window walls affording a spectacular view of the fairway and grand yet inviting interiors, a timber frame has both the grandeur and sophistication perfect for the golf lifestyle.
Game On!
Woodhouse can help you hit a hole-in-one with your golf course timber frame structure. Peruse our gallery page to see real examples of Woodhouse structures, homes, and pavilions. Or contact us for a friendly and honest conversation about your timber-framed commercial structure for your golf course.