Timber frame structures aren't just good looking; they're good for business too.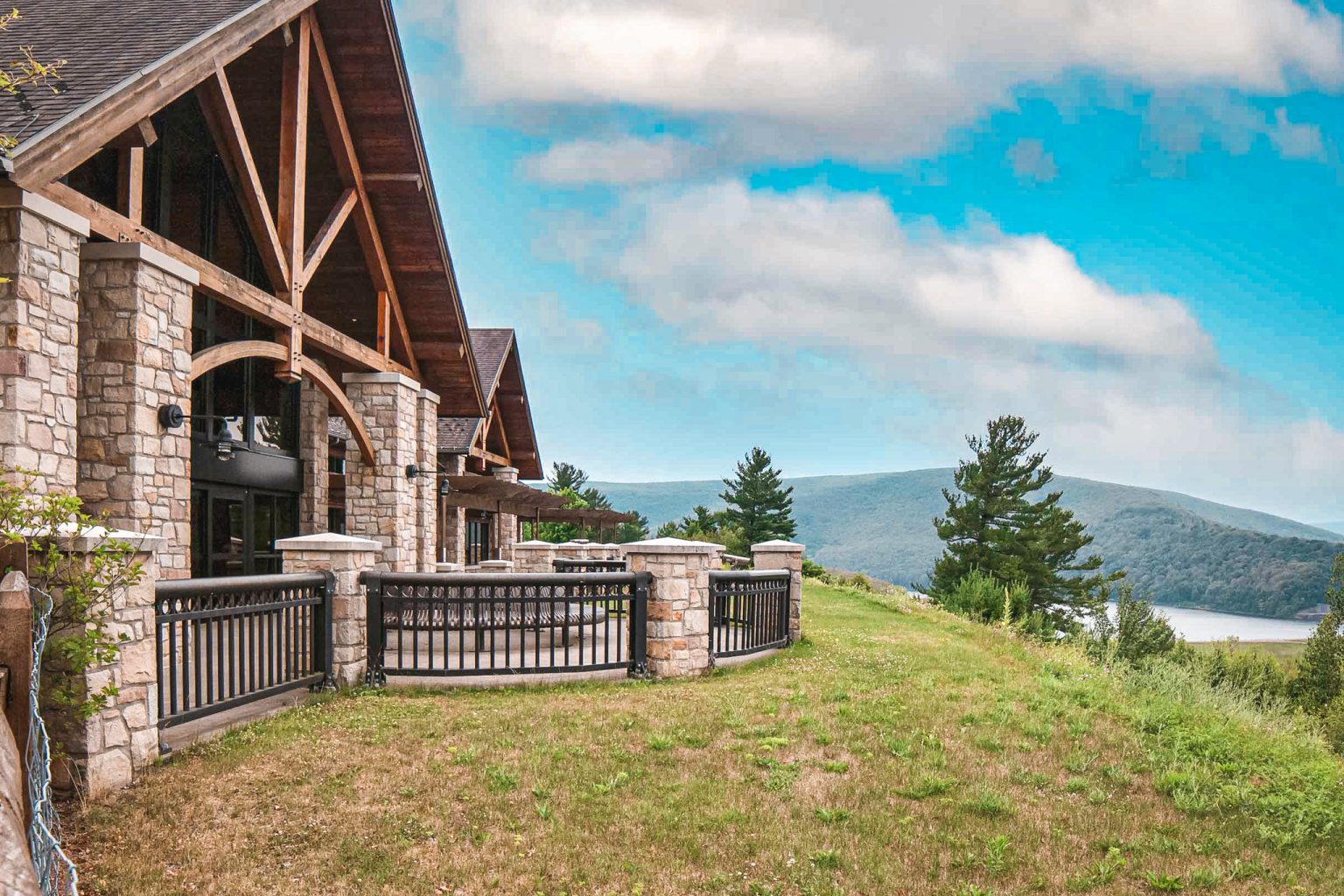 Today, a business is known just as much by its personality as the products and services it provides. In a world of cookie-cutter designs and cut-and-paste franchises, what better way for your business to stand out than with a one-of-a-kind timber frame design?
From first glance to a long-lasting memory of the experience, a commercial timber frame building can make a positive, permanent impression on your customers and guests. Discover why a commercial timber frame may be the best business decision you'll ever make.
Reliable and Desirable Reputation
Emblems of authenticity and longevity, timber frames exude a warm, friendly, and even protective presence. Before a customer ever steps foot inside, a commercial timber frame building communicates these traits and says something about your business. Think of a timber frame as part of your brand­­ (especially when it comes to first impressions).
It's not just about looks and feel. Just like our homes, our commercial timber frame structures are built for performance and high energy efficiency. You can keep guests and customers comfortable regardless of the weather without worrying about your operating costs. Moreover, a timber frame is sturdy against extreme weather events and can handle heat waves, snow loads, ice storms, and even hurricane-force winds. Structural insulated panels (SIPs) play a key role in our timber frames' exceptional performance. In addition to superior energy and construction efficiency, SIPs have a Class 1 fire performance rating, which is the best fire rating of materials that can be achieved.
Creative Diversity
It's true that timber frames are ripe for businesses seeking a rustic vibe. Stables, mountain lodges, and rugged-flavored event centers, restaurants, boutique hotels, farm stands, and outdoor pavilions all come to mind. But today's timber frame designs uphold a multitude of styles, floor plans, and functions that will leave you amazed. It's for this reason that non-residential timber frame structures can be the perfect match for commercial use or even an entertainment area at your own home. Consider the following: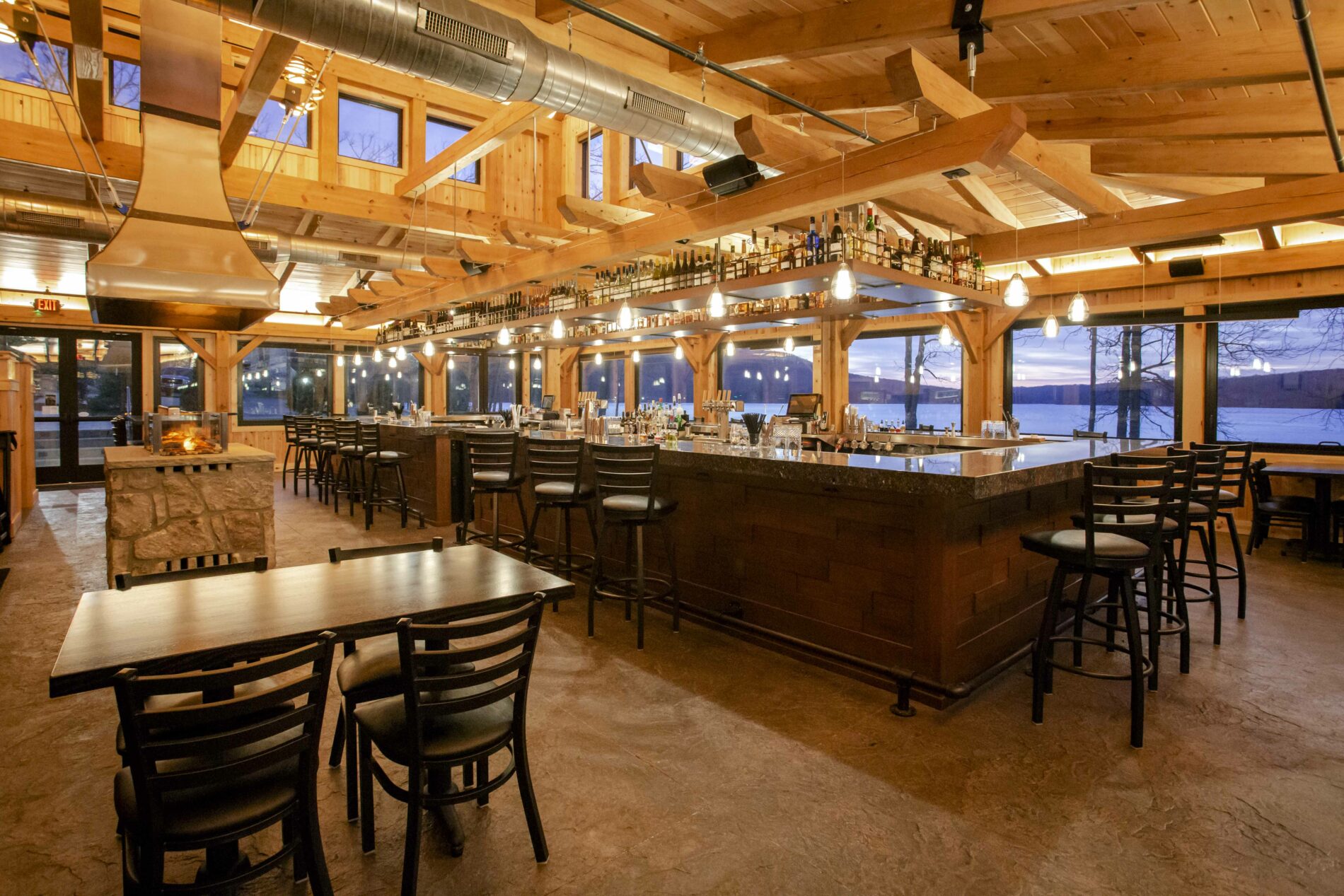 From desert-inspired Southwest retreats to Rocky Mountain lodges to oceanside cottages and more — timber frame restaurants and hotels create distinct destinations that guests will love.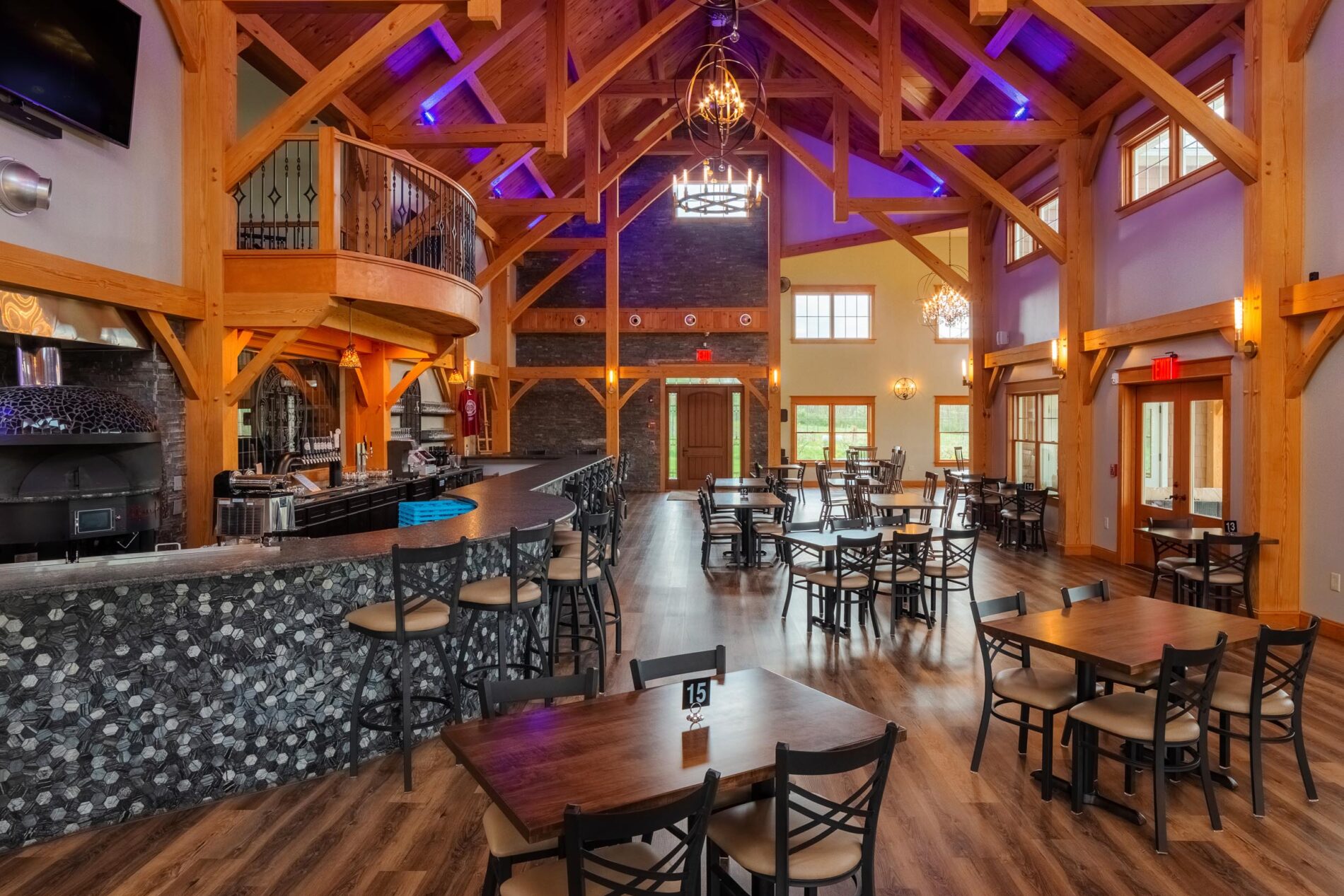 Not only are they built for worker efficiency, safety, and space, a timber frame's aesthetic pours on the charm with gorgeous tasting rooms and eateries for an exceptional guest experience.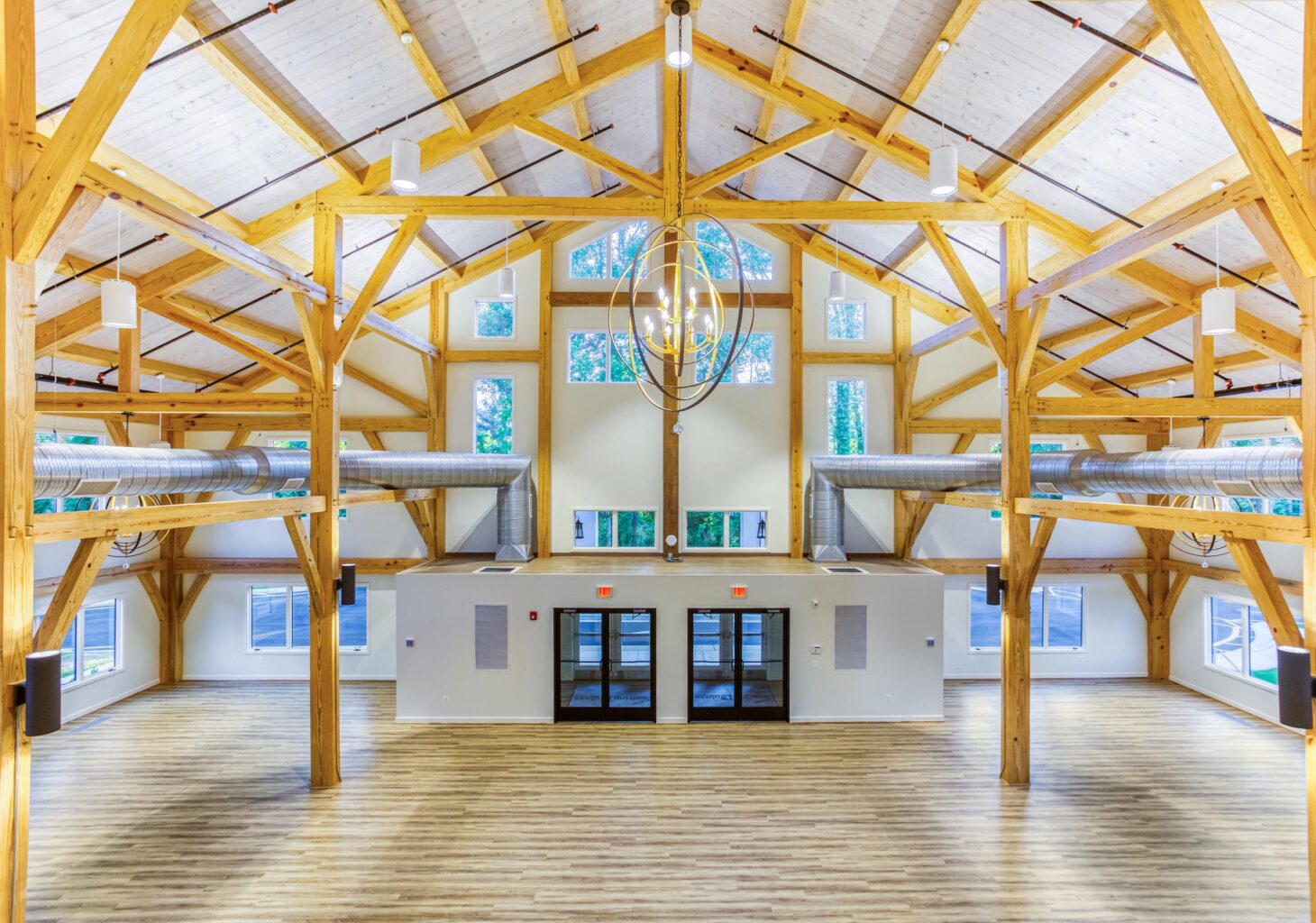 There is a nearly endless variety of timber frame styles that make a romantic and memorable setting. Just imagine our Winery design with Old World rustic stone and massive timbers, a mountain modern contemporary portrayed by our Distillery V2 design, or a classic style from traditional architectural techniques, like our Cidery.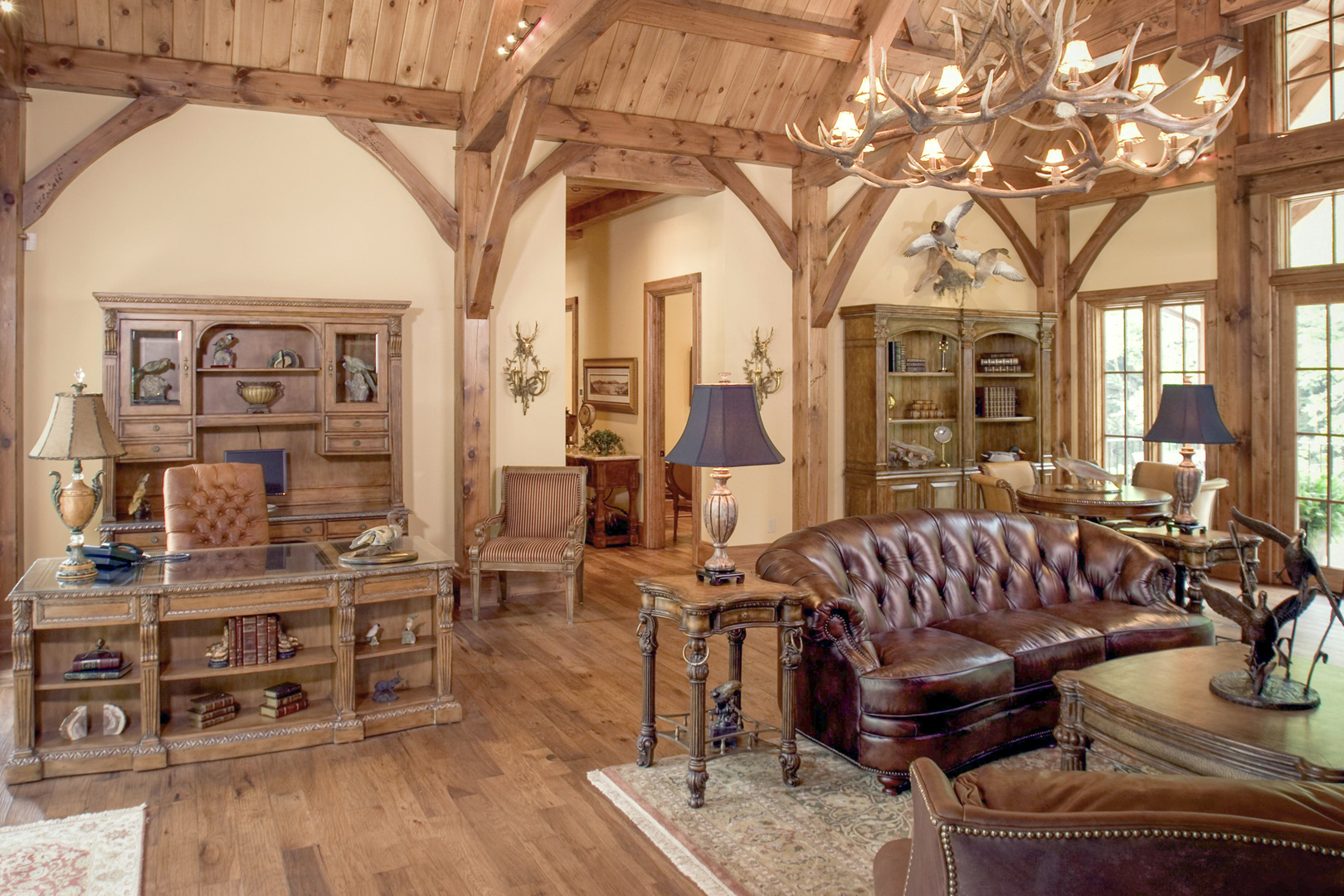 Timber frames have a stately and distinct appearance, making them a favorite for a clubhouse that's equal parts comfortable and sophisticated.
Not only do timber frames have a unique personality, but they can also be easily configured for your retail needs. Abundant natural light encourages customers to linger. We've even built a timber frame grocery store and bank.
Wood has been a revered building material for centuries. Humble and inspiring, timber frames are made for sacred spaces.
Timber frame aesthetics can be adapted to match any type of architecture, style, or even be made to blend seamlessly into the landscape. Think: covered bridges, pavilions, gazebos, pergolas, camp stores, or other shelters.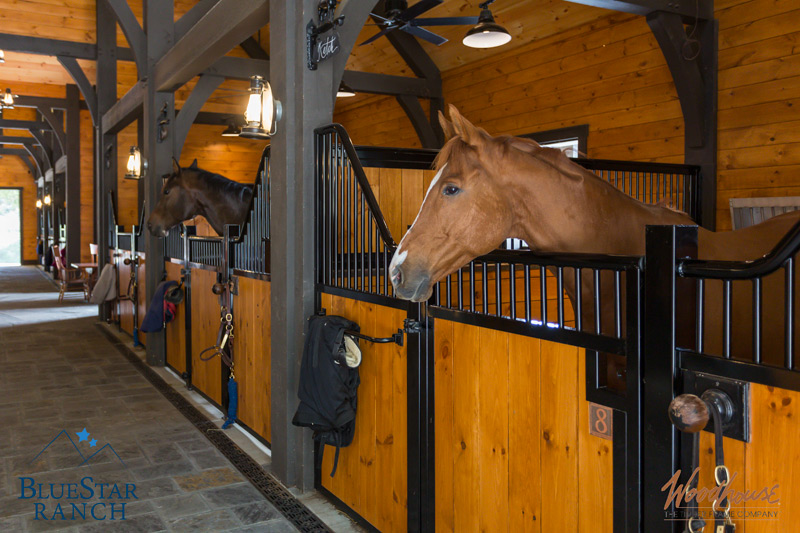 Timber frames and barns are a centuries-old combination. Our handiwork can strike a pose for everything from rough-and-ready to posh elegance. Most importantly, they are sturdy and provide a safe, comfortable, and secure environment for animals.
Whether you want one bay or many, these elegant structures are perfect for car collectors, gearheads, or even as a place to host parties.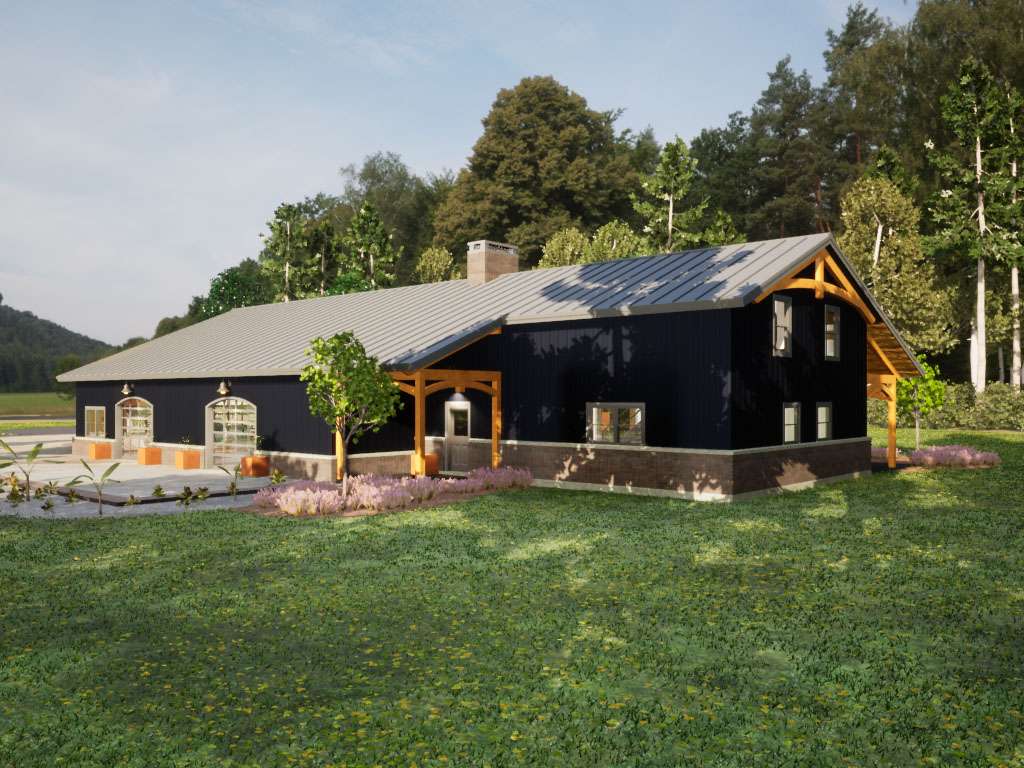 Another variation of timber frame commercial structures stems from the trend in barndominiums. Homeowners may want a dedicated commercial space on their home's property or incorporated into their home in a way that is separate from the living area. Different scenarios can include a commercial kitchen, gym for personal trainers, retail space and studio space for craftspeople and artists, or an office space suitable to receive clients. Your needs determine the design.
Planning Tips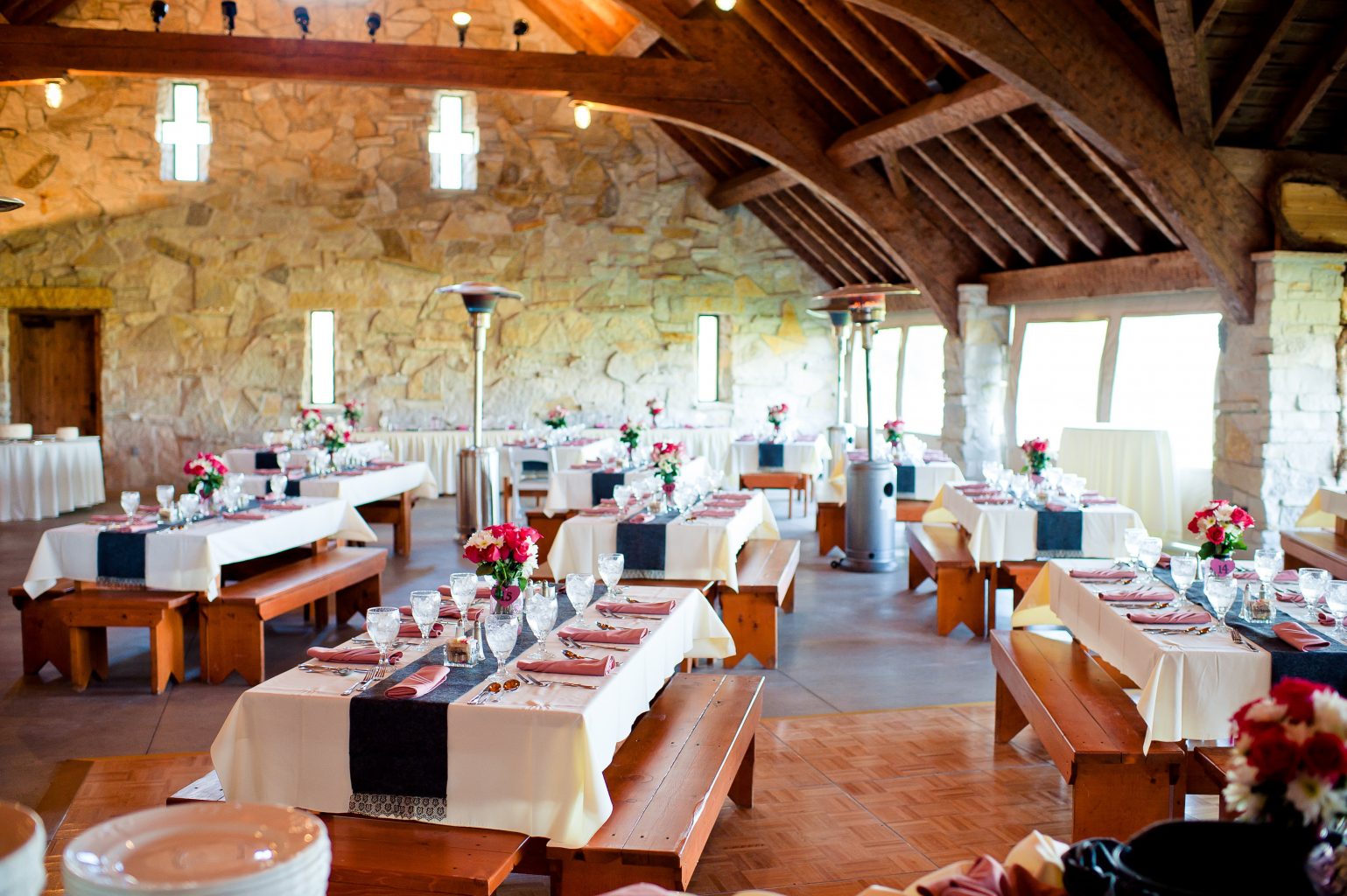 Bringing a commercial timber frame building to life means addressing many decision points.
Square footage. The amount of required square footage must meet federal, state, and municipal safety codes for occupancy rates. We have strategies that can help you get the square footage you need without sacrificing style or your budget.
Property and Siting. Location, location, location. Not only is it paramount for attracting customers, but the climate and topography of the site also play a role in the structure's design. Setback requirements, zoning, and access to services all influence the size, style, and cost of a commercial structure.
Climate. Commercial buildings are tasked with protecting equipment, stock, business operations, people, and your livelihood. Ability to withstand extreme weather events that come with certain regions and climates must be factored into the timber frame's construction and materials. Climate also plays a role in more subtle ways. We can position a structure and window placements to manage passive solar heat or cooling, which translates to energy savings over the lifetime of the building.
Your Woodhouse regional project manager can help you work through the planning details, so you'll feel confident throughout the entire building process. They will even visit potential property sites with you.
Ready to see more?
If you're new to the world of timber frames, we're eager to introduce you to the vibrant possibilities that are both creative and practical. Check out our gallery for ideas along with our more than 20 home styles, which can be adapted and fully customized for your commercial structure. If you have questions or want to know more, please contact us.