Timber Frame Homes Massachusetts
Timber Frame Dealers
Massachusetts, with its rich history and dynamic geography, is a great place for a building style that is hundreds of years old in tradition. With its major role in the crafting and implementation of our modern day political system, and its pursuit of true Liberty for our country, Massachusetts is no stranger to going after dreams. From its coastline that stretches over 500 miles and contains some of the most sought-after beaches and oceanfront communities in the country, to its scenic foothill region in the western part of the state, Massachusetts provides plenty of opportunities to create your dream home or commercial property. At Woodhouse® we will work with you to build the perfect Timber Frame Home that is suited to your needs; all while protecting harmony within the surrounding environment. We build our homes from the highest quality materials to ensure that your home will provide you a lifetime of memories and comfort.
Woodhouse® timber frame homes are among the finest in the industry. We have been building dream homes of all shapes and sizes since 1979, and are proud to make your Massachusetts Timber Frame vision a reality.
At Woodhouse® our experience runs deep in creating the perfect housing environment for our clients by having a true understanding of the particular environment surrounding it.
Whether you are looking to build a one-of-a-kind luxury custom post and beam home, or looking to choose from our complete line of customizable, pre-designs. Woodhouse® provides an unrivaled number of flexible timber frame building options to choose from.
Our expertise in timber frame home building has helped people of all ages, backgrounds, and lifestyles create a home that is the perfect fit for all settings and seasons. See how we can make your timber frame dreams come true. Contact your local Regional Project Manager (at left).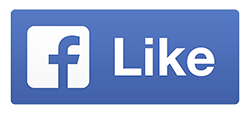 Like us on Facebook for more information and daily updates.
Four seasons of culture, history, and outdoor adventure await you in New England's historic Berkshire County.  Catch a concert at Tanglewood in the summer or ski one of New England's premier ski resorts in the winter. A new timber frame home in the Berkshires will help create lasting memories.
Learn more about timber frame homes in The Berkshires, MA.
For more information on city zoning and planning requirements, please check out the following link:
Cape Cod
Ample beaches, lighthouses, and lobster will be only a few of the things you will enjoy with your new timber frame home on the Cape. With a plethora of idyllic towns to choose from, your new home by the sea awaits you.
For more information on city zoning and planning requirements, please check out the following link:
Independent Representative
Springhill Timber Frames, LLC
Counties: Berkshire, Franklin, Hampshire, and Hampden – Massachusetts
Jeff Loholdt
217 East Road
Adams, MA 01220
Phone: 413-300-1555
springhillframes@gmail.com
www.springhillframes.com