Building a Timber Frame Home in Western North Carolina
If you decide to build a custom timber frame house in Asheville, North Carolina, then you'll be surrounded by art galleries, delicious restaurants, and never-ending opportunities to enjoy live music. And if you opt to build near the Great Smokey Mountains National Park, then you'll be next door to the Appalachian Trail, sparkling lakes, and all of the hiking, boating, and fishing that goes along with them. The point is, Southeast Appalachian mountain homes are in such high demand because this region is bursting with elements that simply can't be found elsewhere.
With four temperent seasons and an abundance of sunny, blue skies, it's no wonder that so many people are flocking to the Southern Appalachians. Of course, the great weather is just one of the components that makes living in this region so great. Western North Carolina is also overflowing with culture and stimulating things to do.
Woodhouse specializes in building custom timber frame homes that complement these unique surroundings flawlessly. Merging contemporary architecture with classic timber frame construction, these homes feel equally fresh and timeless. Each embraces the surrounding scenery with glass walls that maximize the stunning views within a strong structure built to last in all-weather climates. Additionally, expansive porches, decks, and patios blur the line between indoor and outdoor living, making the dweller feel like they're part of nature while being fully protected from the elements.
Ketchum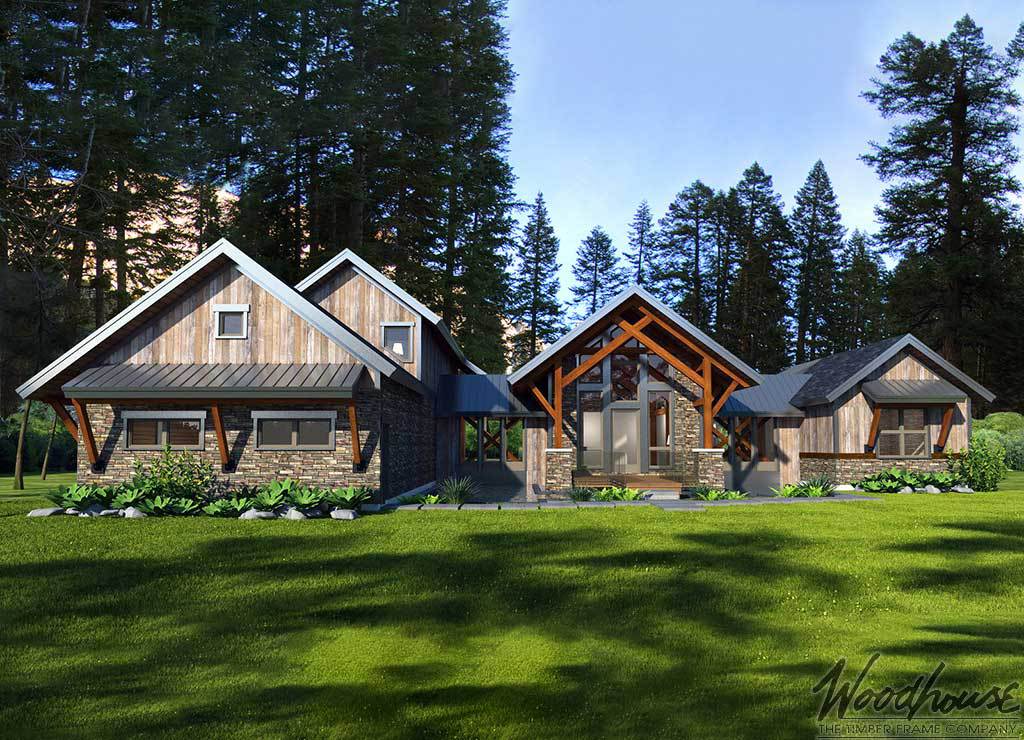 Featuring three bedrooms and two bathrooms in an expansive 3,109-square-foot floor plan, Ketchum is a great choice for a family getaway. Its abundant outdoor living space, including a large dining patio and stunning porch off the great room, make it particularly great for enjoying the surrounding scenery. Download the Ketchum floor plan.
Deschutes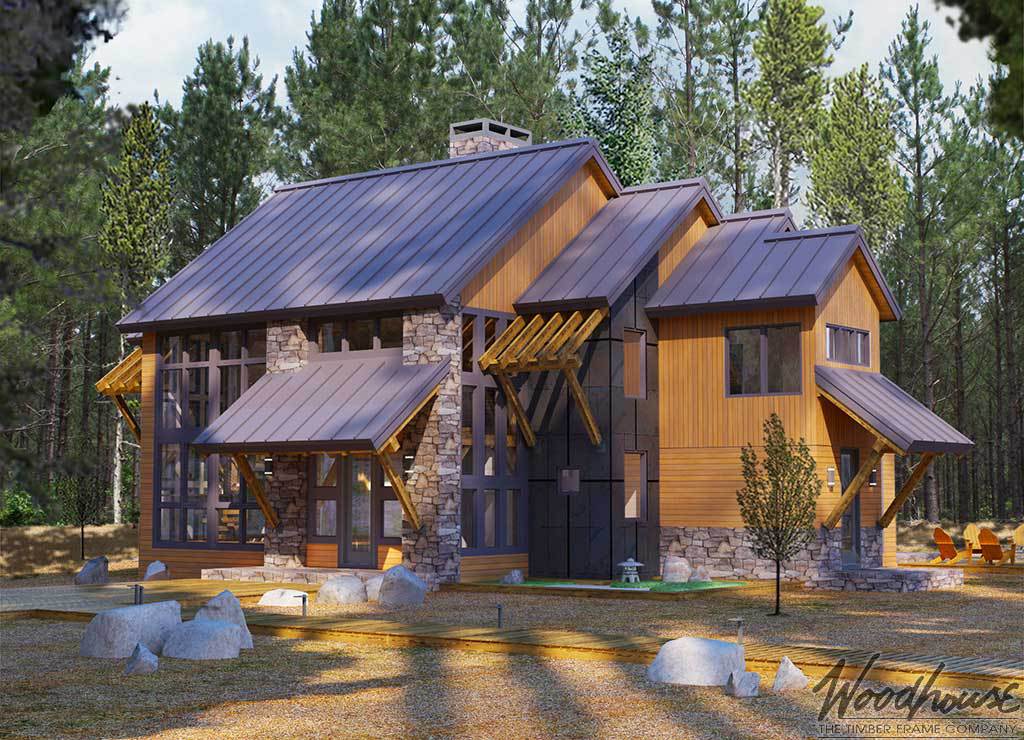 With its glass walls and zen patio, the Deschutes floor plan is a dream for anyone looking to get away for a relaxing weekend. Plus, its three-bedroom, two-bathroom design ensures that there's plenty of space to live comfortably in this 2,800-square-foot home. Download the Deschutes floor plan.
Tumalo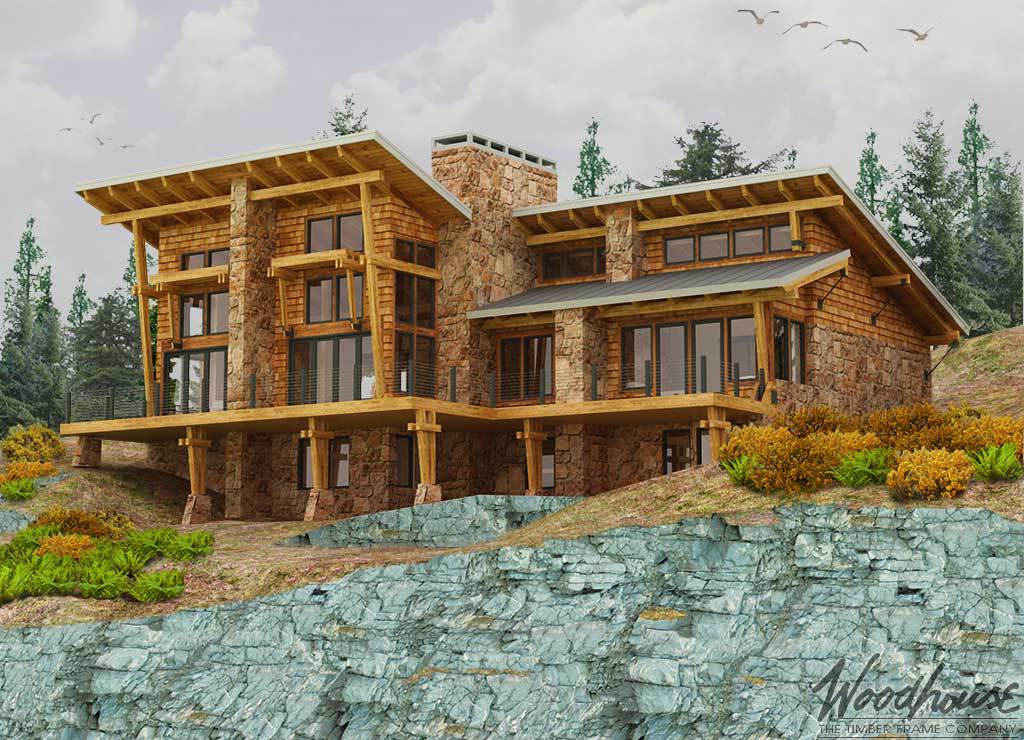 Natural building materials make the Tumalo appear as though it sprouted right up from its surroundings. Lower-level bedrooms provide easy access for retirees while its three bedrooms with as many baths provide a comfortable invitation for guests to stay a while. Download the Tumalo floor plan.
Whispering Pines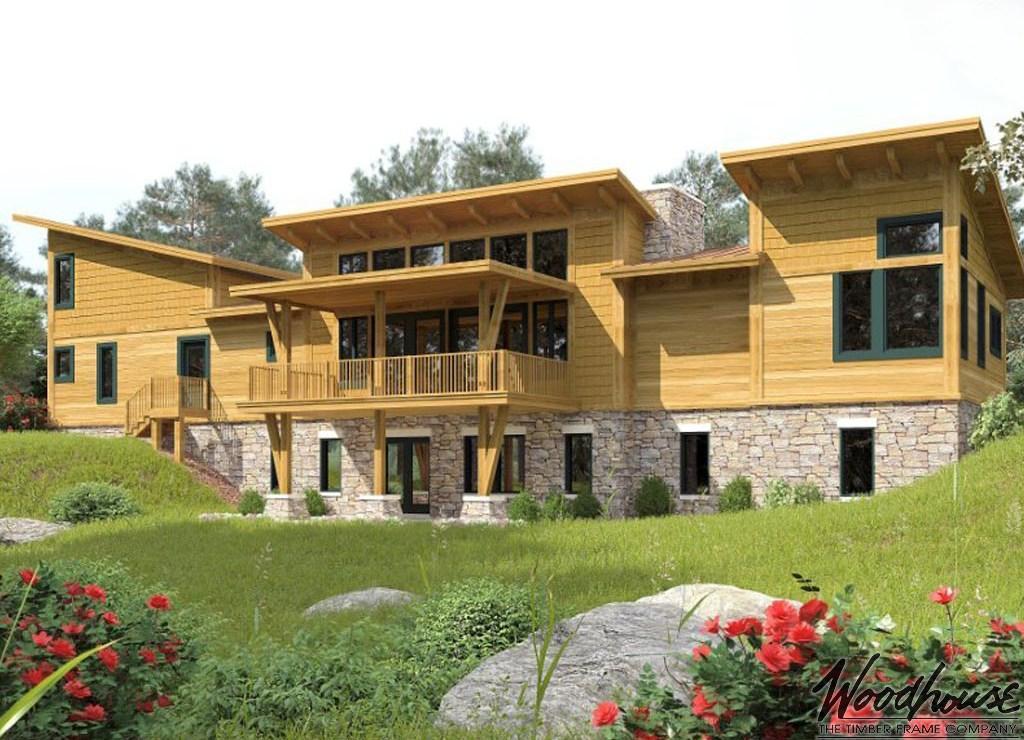 Sloping roofs, a spacious covered porch, and abundant natural light are the favorite features of this 1,780-square-foot, two-bedroom and 1.5-bath design. And the first-floor living of Whispering Pines makes it a particularly popular choice for retirees. Download the WhisperingPines floor plan.
Baliview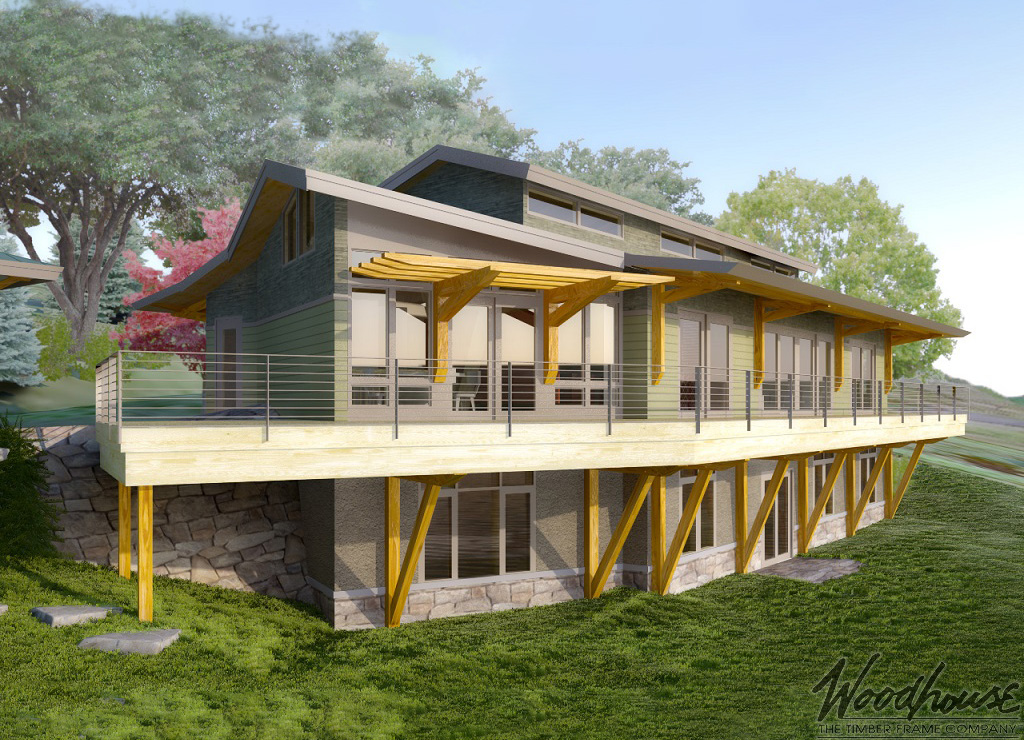 Everyone loves the equally cozy and contemporary feel of the Baliview floor plan. Its 1,741 square feet feel much bigger thanks to three covered decks, a large patio, and open floor plan. Meanwhile, its first-floor living provides easy access for anyone to enjoy its large master bedroom, 1.5 baths, and dining room overlooking the outdoor scenery. Download the Baliview floor plan.
Want to get to know these floor plans even better? Then download the top five timber frame homes in Asheville, NC here.