An empty nest. Retirement. A weekend getaway…There are many reasons to want a home with a smaller footprint that's just right for two. If your idea of an idyllic abode is more of a cozy nest than an expansive estate, Woodhouse has you covered.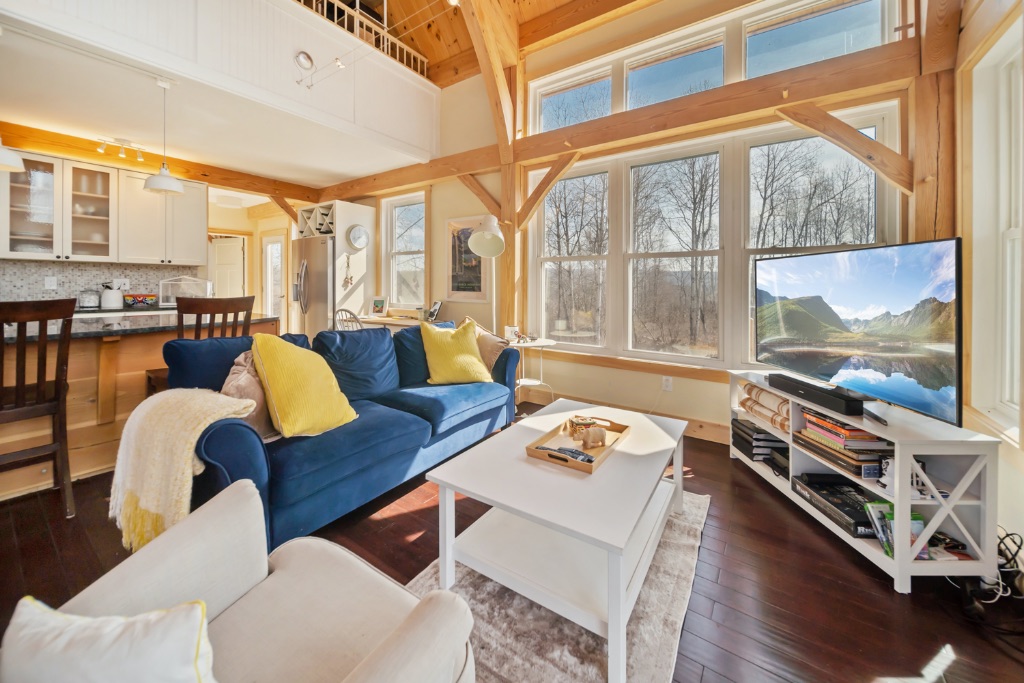 Getting It Just Right
With Woodhouse, a timber frame home for two is all about scalable design that's a perfect fit in every possible way — your lifestyle, personal tastes, and even your property. Take the approach of "rightsizing," which is all about eliminating what you don't truly want or need, and freeing up the resources and space for a final design that's purposeful, aesthetically and functionally.
As you prepare for the next chapter of your life, a thoughtfully designed timber frame, customized to your needs, can make life easier and more enjoyable. From a timber framed cabin to a shoreline cottage to contemporary styles, our custom homes are made just right for you.
Floor Plans That Plan Ahead
A well-designed home should work for you today and tomorrow. Diana Allen, Woodhouse Architect and Director of Design, says that many of the more compact Woodhouse timber frame floor plans allow for aging in place and even accommodate live-in caretakers should the need arise. 
Diana explains, "We assume that two people are married, but if we consider the aging population it might be two sisters or friends who want to live together and maintain their own areas. Just because a floor plan shows two bedrooms doesn't mean it can't be revised to an ensuite with a sitting area instead of two bedrooms."
Because of their flexibility and scalability, our timber frame plans can be tailored to suit distinct living arrangements. In fact, every single one of our plans get modified. Woodhouse timber framed homes are not fixed to square footage or style.
Small Space, Big Style
Whether you're seeking modern cabin plans, cozy cottages, carriage houses, or something else entirely, plenty of Woodhouse designs are ready to be customized for your lifestyle. Let's take a short tour!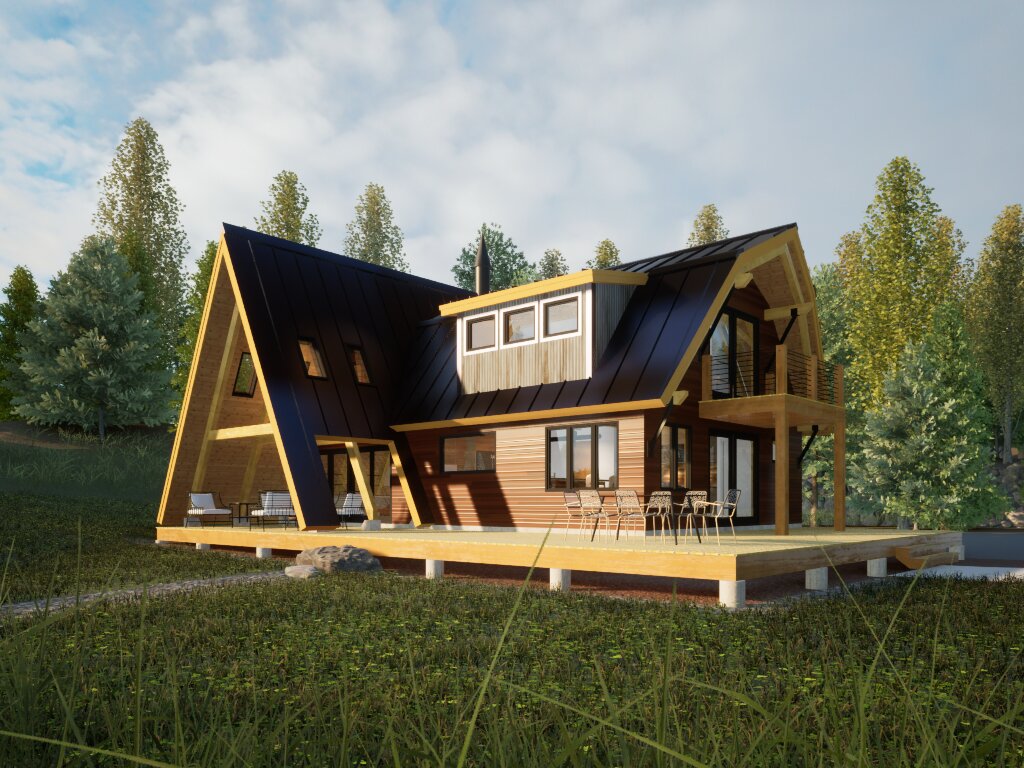 With all the cozy charm of an A-frame cabin, but interpreted as a stylish, contemporary build with functional comfort, Antelope Valley makes a perfect getaway retreat. At just over 1,300 square feet, this A-frame features a single upstairs bedroom and lots of space for entertaining—indoors and out!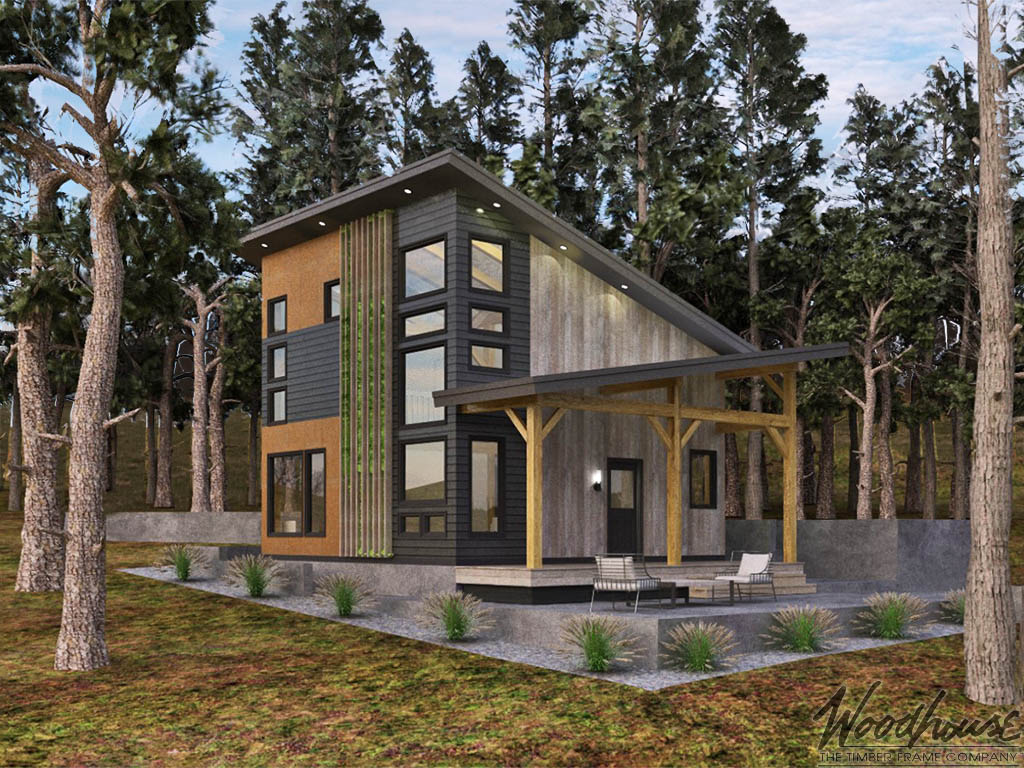 With its sleek lines, modern styling, and contemporary, mono-pitched roof, the only thing modest about this home is its footprint. Its sensible, 844 square-foot, open floor plan features lots of natural light, a primary suite downstairs, and a sleeping loft and second full bath upstairs. Imagine the possibilities!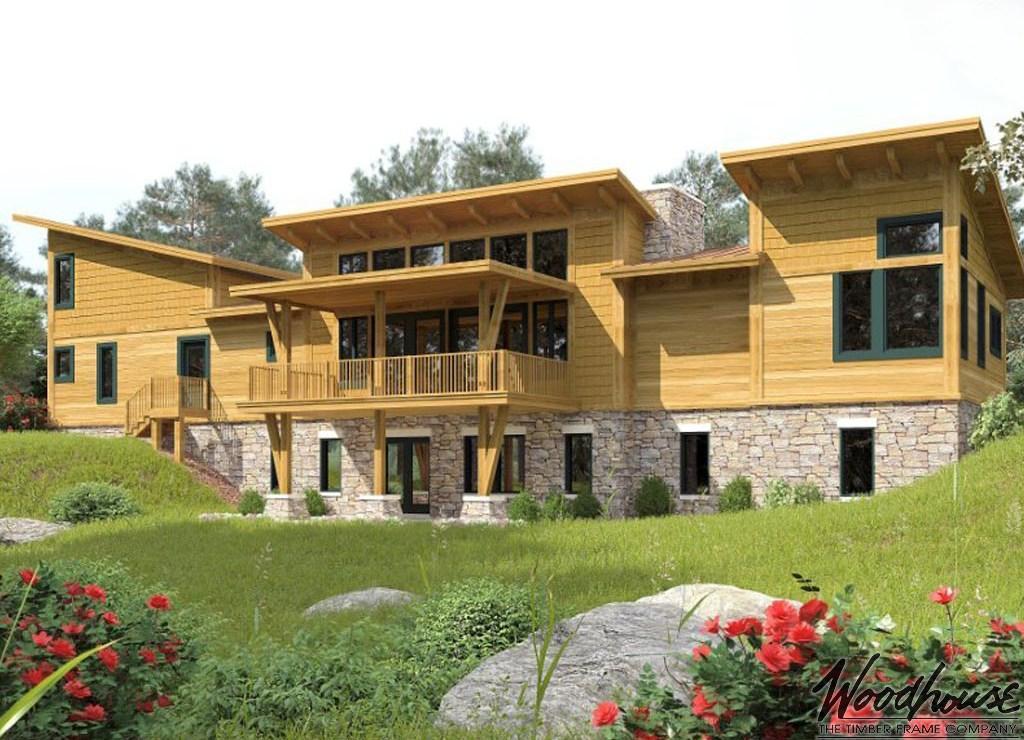 Eye-catching curb appeal on the exterior and abundant natural light on the interior—Whispering Pines is designed for the best of single-level living. This two-bedroom home is well-suited to add work and/or storage spaces upstairs or down, and even has enough space to include an elevator!
For luxurious, single-floor living that celebrates space, indoors and out, Tumalo is your home. A spacious primary suite and expansive decks bring elegant living to beautiful spaces. Stone and shingle siding pair with large timbers to give Tumalo a cabin feel. For a contemporary interpretation, check out Tumalo2.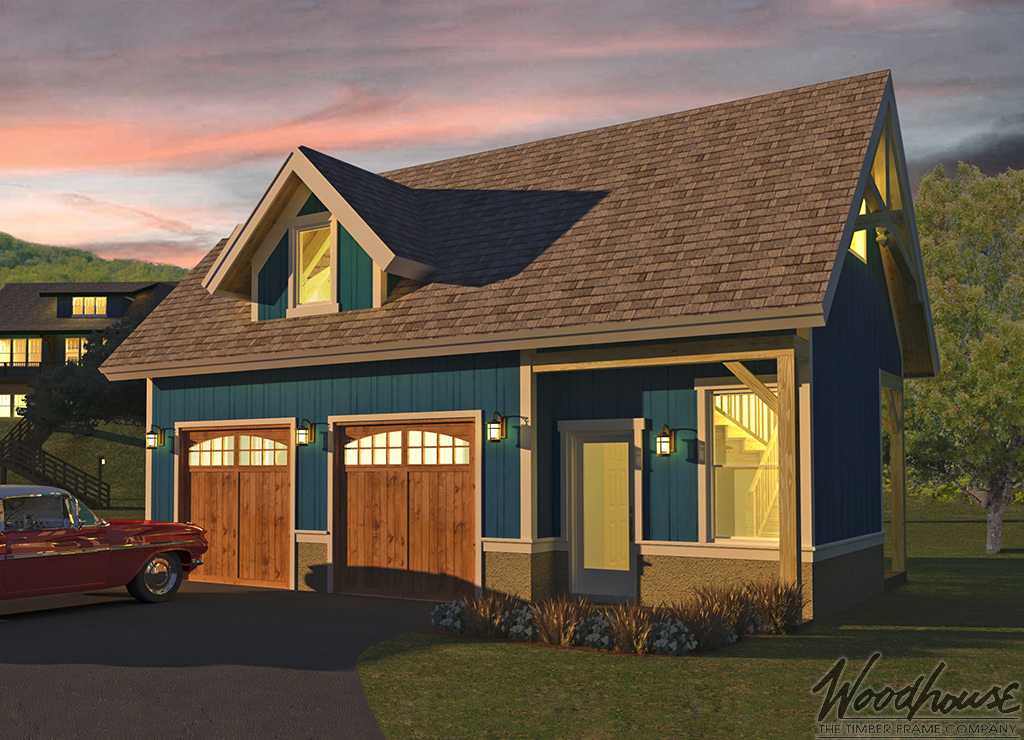 Inspired by the historical carriage houses that were hallmarks of wealth and status during the 1800s, this timber frame version has everything you need for work, play, hobbies, storage, or more. Brentwood is a compact living space under 500 square feet, parked over a two-bay garage that can be modified to support your activities. 
At just under 1,000 square feet, the Shelburne offers everything the Brentwood does and more with a primary suite, balcony, and three-bay garage. Want another bedroom? Flex space? Downstairs office? More balconies? We can do that!
More Plans & Ideas
If what you're seeing is sparking your timber frame dreams, visit our gallery page for more ideas on customizing our floor plans. Contact Woodhouse or your Woodhouse regional project manager (RPM) for a personal conversation to learn more!