Timber Frame Homes in North Carolina
A timber frame's high performance and high style is a perfect match for North Carolina's High Country.
Steeped with mountain charm and Southern beauty, and home to some of the highest elevations east of the Rockies, North Carolina's High Country is a special place. Here, mountains, history, and good times come together in the region's star towns: Boone, Blowing Rock, and Banner Elk.
Recreation Reputation
This northwest pocket of North Carolina is known for its natural playgrounds and quaint towns, many of which are perched at around 5,000 feet of elevation. Higher ground comes with cooler temperatures and more snow. As a result, most of North Carolina's ski resorts (and their associated four-season fun) are located here. Christmas tree farms punctuate the countryside, adding even more delight to an already beautiful area. Even the mountains are distinct; when viewed from certain perspectives, Grandfather Mountain has a human profile gazing upward. In the summer, you'll find Roan Mountain covered up by magnificent rhododendron blooms.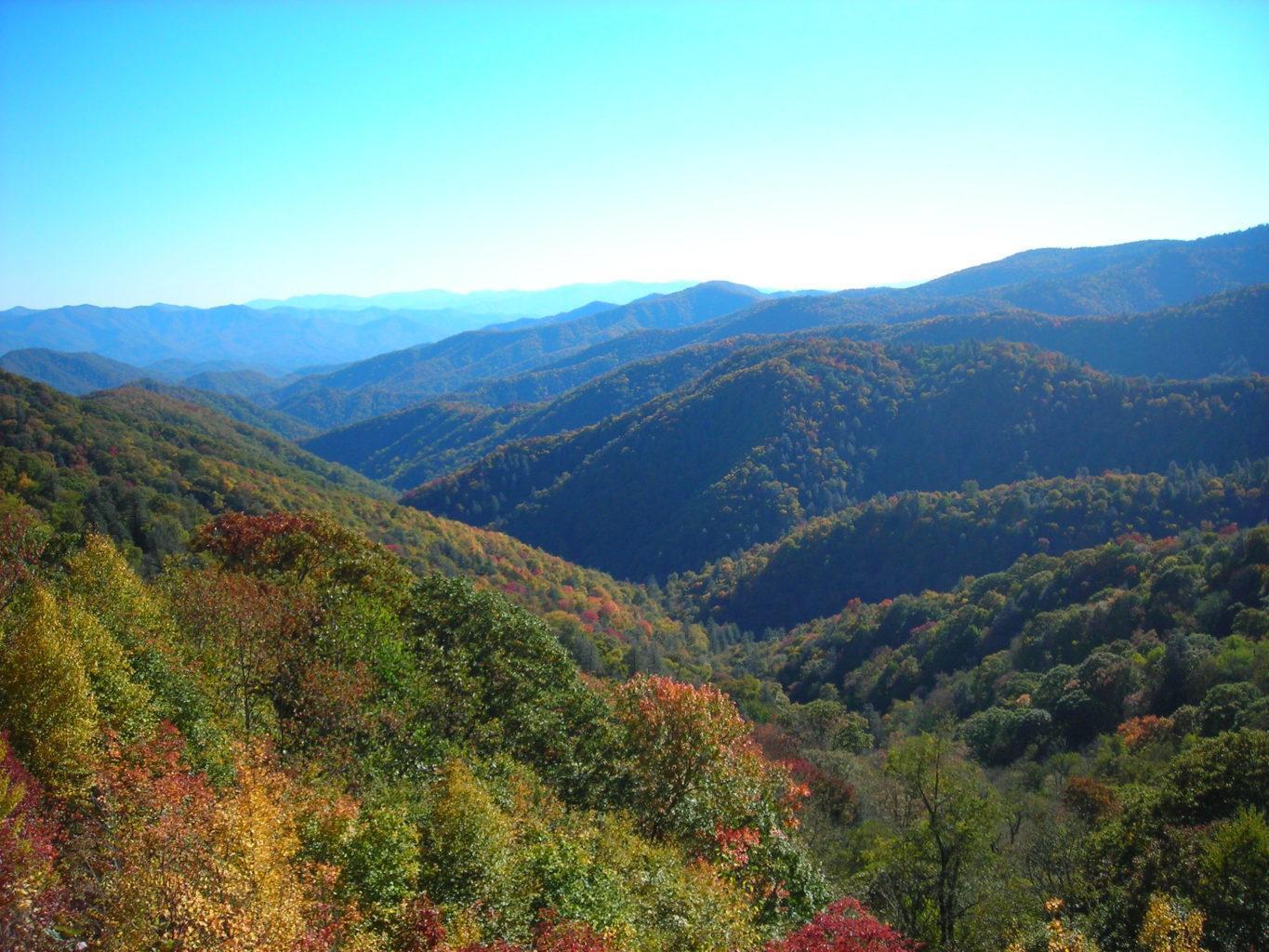 The cooler temperatures are also a magnet for Southerners who want to escape the summer's oppressive heat and humidity, enjoy fall colors, or find snow for winter sports. This makes the High Country a prime destination for a second home. The people who live and stay here are outdoor enthusiasts through and through, adventuring outside in all seasons for skiing, white water rafting, hiking, and mountain biking.
Choose Your Locale
If you're shopping for the perfect place to build your Woodhouse timber frame home, you really can't go wrong with any area in this region.
Boone is the largest of the three towns and offers the amenities that come with a more urban area. It's an active hub filled with dining, music, and cultural events. Appalachian State University is based here. The wineries, gated communities, and golf courses that surround it give it a sophisticated veneer.
Blowing Rock and Banner Elk both offer a smaller town experience. Quiet, cozy, and full of shops and eateries, these are the destinations for those who want quaint mountain towns. Blowing Rock hosts Scottish games every year, and Banner Elk is likely the only place in the world where you can watch a wooly worm race.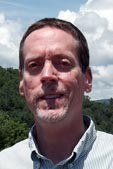 Don Downs
Southeastern Regional Project Manager
Things to Do
The first thing to do in this breathtaking part of the country is to simply get outside! But if you're looking for some ideas and insider info, you're in the right place.
Grandfather Mountain is waiting to greet you with his iconic profile. The swinging bridge will also give you an unforgettable experience.
Make the journey the destination on the Blue Ridge Parkway. This stunning stretch of highway is owned by the National Park Service and runs 400 miles, including a scenic portion through North Carolina's High Country.
After a day on the trails or slopes, you're going to need some food. Take a tip from a local! Don recommends refueling at Sorrento's Italian Bistro in Banner Elk.
Timber Frame Tradition
Timber frame homes are a natural fit in mountain locales, particularly those in North Carolina where craftsmanship and timeless style is treasured.
Woodhouse Regional Project Manager (RPM) Don Downs has lived in North Carolina for more than 50 years and is extremely familiar with its penchant for timber frames.
"Traditionally, we see the kind of homes Woodhouse builds in mountain communities across the country," Don says. "Big great rooms with vaulted ceilings, steeply pitched roofs, and big decks or porches oriented for beautiful views."
Don is referring to Woodhouse's Mountain Home series, a style showcasing substantial, rugged timbers and robust stonework. Think: quintessential mountain lodges prime for toasty, apres-ski gatherings. He also says that Woodhouse's Mountain Modern designs are in demand. These are the contemporary versions of the old-school lodge. These designs sport sleek profiles with mono-pitch roofs, a wall of windows, and crisp, linear lines. And we'd be remiss to not mention our Appalachian Mountain timber frames, which showcase the humble beauty the region's historical architecture is known for.
Woodhouse has more than 100 floorplans that we can resize, customize, and stylize to your needs and property requirements. We can work with any design and either start from scratch or use one of our pre-designs as the seed for inspiration.
What's Popular?
Living in the mountains, gear closets are essential to hold all the outdoor toys. Substantial mudrooms are practical for unloading coats, hats, scarves, muddy shoes, and keeping ski boots warm and dry for a day of zipping down the slopes. Large windows and outdoor decks, porches, outdoor fire pits, and timber frame pavilions keep people connected to the natural landscapes that originally lured them in.
This region is a popular place for second homes. With vacation homes, gathering spaces are emphasized to encourage more quality time with friends and family. For these homes, consider including a second primary suite or bunk room to increase its rental appeal. Our Mountain Modern series offers efficient sizes that make great rental designs; WaterRock, HemlockRun, and RockyView V2 floor plans are particularly popular.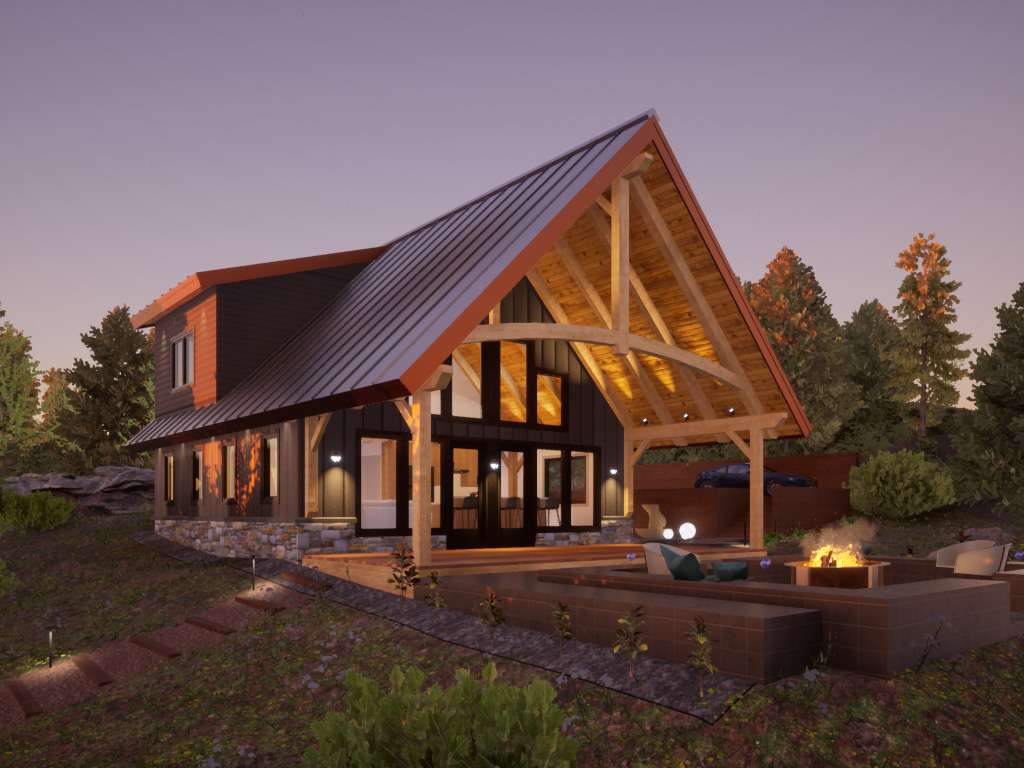 Timber Frame Builders in Boone, Blowing Rock, and Banner Elk
It's part of our building process to have a Woodhouse representative on-site while your timber frame is delivered and erected to ensure efficiency and a superior build. Work with some of our regional Independent Sales Partners like Groundstone Custom Homes in Banner Elk.
Start Here
While dreaming about your timber frame lifestyle in North Carolina's High Country, start collecting ideas and inspiration from our gallery. Peruse our more than 90 floor plans, or reach out to Don Downs, North Carolina's RPM, to talk through all your timber frame questions and ideas.
Perfect Floor Plans for Pennsylvania